Is it possible to obtain wallpaper that fits my specific size requirements?
Certainly! Our wallpapers are custom-made, so we can create them according to your wall size. You can either choose from our standard sizes or order square feet that are closest to your wall size. If you're unsure about the ideal size, you can send us your wall dimensions, and our team will guide you on the appropriate size to order.
Am I able to modify the colors for these designs?
While it's possible to change the colors for many of our designs, there are some where color modifications are not feasible. Kindly send the shortlisted designs to us via WhatsApp at 9888603344 to learn more.
Please be informed that color changes can only be accommodated at the time of placing the order. If you'd like to view samples of those colors, we'd be delighted to send them to your location for a fee.
Is it possible to have a design custom-made according to my preferences?
We specialize in creating customized designs. However, please note that there will be additional charges for creating a new design. The cost will depend on the amount of design work required to create the custom design.
How does non-woven wallpaper differ from canvas paper?
Both non-woven and canvas papers are imported papers with a GSM of over 200. The primary distinction between them lies in their paper texture, with non-woven paper having a satin/soft feel while canvas has a textured feel. Both can be cleaned with a damp cloth and are simple to maintain, with clear and vibrant colors that aren't glossy.
You have the option of choosing either the non-woven soft feel paper or canvas. Both are of excellent quality, durable, and straightforward to clean and maintain. Canvas, on the other hand, has a textured finish, giving it a slightly more luxurious appearance.
Could you please provide a close-up image of the canvas texture paper?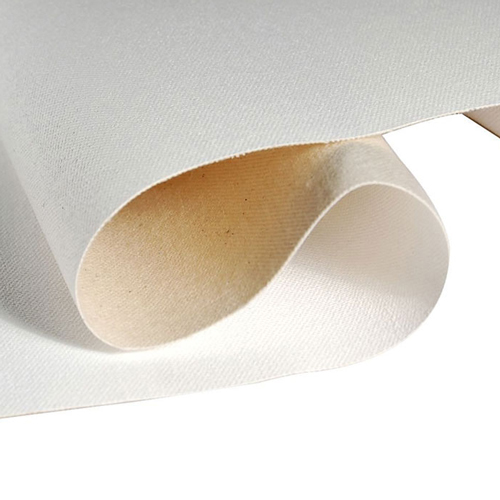 Could you please provide a close-up image of the non-woven soft feel paper?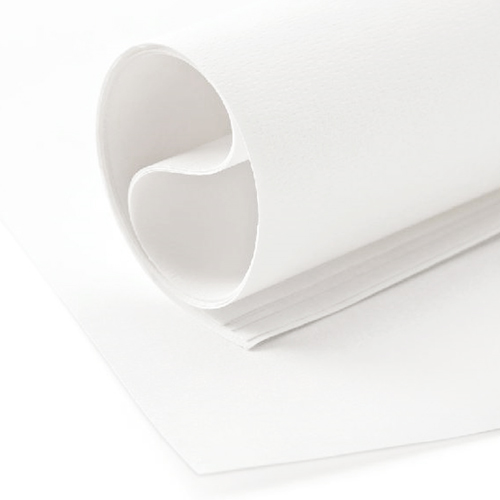 Can you please explain the process of placing an order?
If you know the wall area, you can place a specific size order on our website. In case you need assistance with measurements, our team can help you with a video call to guide you.
Once you place the order, our design team will send you a print preview file along with a digital mockup on your wall (we will need a full front view picture of your wall). After your confirmation, we will ship it to your place.
What is the recommended way to clean wallpapers?
To clean your wallpapers, use a soft cloth or sponge and lightly dampen it with water. Gently wipe the wallpaper in a circular motion, taking care not to apply too much pressure. Avoid using any harsh chemicals or abrasive materials, as they can damage the wallpaper. If you have stubborn stains, try using a mild soap solution and rinse with water immediately after. Always test any cleaning solution on a small, inconspicuous area of the wallpaper before applying it to the entire surface.
Can you match the color of the wallpaper with the paint or color that I provide?
Please note that wallpaper and paint are two different mediums that use different pigments and it's not possible to match colors exactly. However, we can provide wallpapers that are similar or within the same color family. We cannot be held responsible for any color differences. If you wish to see physical samples to ensure color accuracy, we can arrange for them on a paid basis and have them sent to your location.
What are the advantages of using wallpapers in rooms?
There are multiple advantages to using wallpaper in a room. Firstly, it can enhance the visual appeal of the room by introducing colors and patterns that create a cohesive and stylish design. Secondly, wallpaper can contribute to a warm and cozy atmosphere in the room, making it a more inviting and comfortable space. Additionally, wallpaper can conceal any wall imperfections, creating a smooth and uniform surface. Ultimately, the choice to use wallpaper in a room is subjective and depends on individual taste and preferences.
Can wallpaper be considered a superior alternative to paint?
Both wallpaper and paint have their own unique benefits and drawbacks, making it a matter of personal preference to determine which one is better suited for a bedroom. Here are some key differences between the two:
Wallpaper tends to be more durable than paint, as it can last for several years with proper care and maintenance.
Wallpaper offers a wider variety of patterns and textures than paint, which allows for greater creativity and customization in design.
Applying wallpaper is generally easier and less time-consuming than painting, which can be a labor-intensive process.
Wallpaper can also be more easily customized, as it can be mixed to create a wide range of colors and shades.
Ultimately, the decision between using wallpaper or paint in a bedroom will depend on factors such as personal style, budget, and the specific needs of the room.